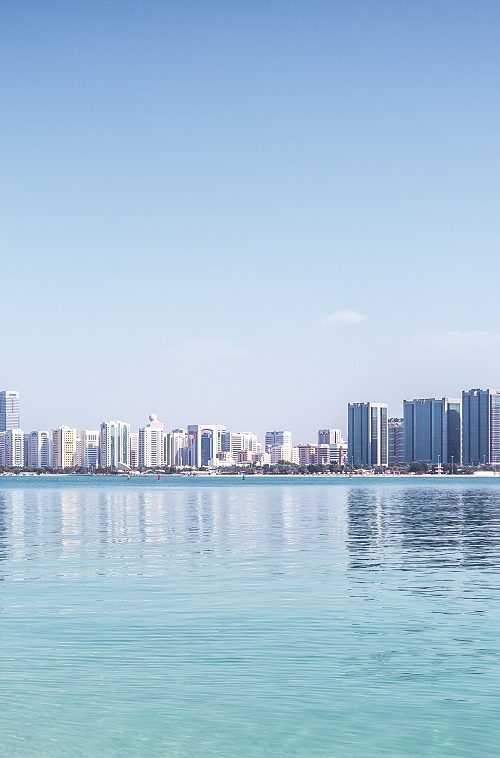 International Conformity Assessment Body "Certification Body" ABAC Certification Safeguards Businesses from Bribery and Corruption Risks
ABAC Center of Excellence Limited (www.ABACgroup.com), a wholly-owned subsidiary of Corporate Research and Investigations, headquartered in the United Kingdom, and a leading provider of ISO 37001 Anti-Bribery, ISO 31000 Risk Management and ISO 19600 Compliance Management Systems certification services, announced today the opening of its offices in the Abu Dhabi Global Market (ADGM).
The International Organization for Standardization (ISO) has undertaken the complex task of creating a globalised standard of measurements designed to identify, prevent and respond to bribery.  Adopted in late 2016, ISO 37001 Anti-Bribery Management System sets out to guide internationally recognised good anti-bribery practices. Written in easy-to-understand language, the standard can easily be applied to any public, private or not-for-profit organisation, regardless of type, size or nature of business or activity.
Zafar Anjum, Group CEO at ABAC Center of Excellence Limited said: "The ability to effectively pre-empt bribery and corruption by establishing timely "adequate procedures" to prevent these issues can save corporations from huge potential losses and reputation damage. Reliable providers of accredited certification services like ABAC Certification can significantly help organisations in dealing with bribery and corruption, third-party risk management, noncompliance with the regional and international regulatory framework and malpractice. ABAC Certification's expertise will enhance the diverse pool of business support services available within the ADGM."
"Today's business climate dictates an increasing demand of international business organisations for proactive measures designed to reduce bribery and corruption , particularly in the financial, government and multi-national business sectors," Anjum further said.  "ABAC Certification's worldwide network of multi-disciplined subject specialist auditors and analysts help organisations prevent and deter bribery and corruption, third-party malfeasance, threats and corruption risks while ensuring our clients conform to the local and international regulatory framework, specifically UK Bribery Act 2010 and Foreign Corrupt Practices Act (FCPA). The establishment of our offices in the Abu Dhabi Global Market (ADGM) gives us the platform to expand our Accredited Certification capabilities further and enhance the level of support we offer to the international business community."
That's good news for companies' intent on conducting global business that fosters transparency, integrity, openness, and compliance. Better yet, those organisations that develop and implement reasonable and proportionate measures to prevent, detect and respond to bribery, stand a better chance defending against harmful prosecution in the event they become embroiled in an international bribery case. Contact ABAC Certification at +971 800 274552; or email us at info@ABACgroup.com
About ABAC Certification
ABAC Center of Excellence Limited "ABAC Certification" (www.ABACgroup.com) is an Accredited Conformity Assessment Body in issuing ISO 37001Anti-Bribery Management System, ISO 31000 Risk Management System and ISO 19600 Compliance Management System Certification, and an independent component of CRI Group's Anti-Bribery Anti-Corruption (ABAC®) Center of Excellence. ABAC® was created to educate, equip and support the world's leading business organisations with the latest best-in-practice due diligence processes and procedures, providing world-class anti-bribery and anti-corruption, compliance and risk management solutions to organisations seeking to validate or expand their existing compliance frameworks to maintain a competitive edge in the world marketplace.