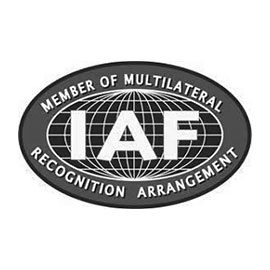 "Gaining this accreditation means that ABAC® has demonstrated to UKAS that it has the necessary systems & processes in place to provide competent, consistent & impartial certification against the ISO 37001:2016 ABMS standard. In turn, holding accredited ABMS certification enables organisations to demonstrate to both regulators & customers that they have independently assessed & robust anti-bribery systems in place.
IAF Accredits ABAC® Center of Excellence's Anti-Bribery Certification Capabilities
ABAC® Center of Excellence Limited, ISO 37001 certification body, announced that the  International Accreditation Forum (IAF)  has accredited its ABAC Certification services for administering the ISO 37001:2016 Anti-Bribery Management Systems standard.
ISO 37001 certification body ABAC® Center of Excellence Limited provides ISO 37001:2016 anti-bribery management systems certification for organisations that implement prescribed measures to prevent, detect and address bribery.
The scope of industries that ABAC® Center of Excellence Limited is accredited for providing certification includes banking and finance; real estate, property; legal business services; construction and public administration and contracts;  power generation and transmission; mining, oils, gases/utilities, pharmaceutical and healthcare; transport and storage.
IAF is a worldwide association of accreditation bodies and other bodies interested in conformity assessment in the fields of management systems, products, processes, services, personnel, validation and verification and other similar programmes of conformity assessment.
IAF primary function is to develop a single worldwide program of conformity assessment which reduces risk for businesses and their customers by assuring them that accredited certificates and validation and verification statements may be relied upon.
Zafar Anjum, CEO of ABAC® Center of Excellence Limited, ISO 37001 Certification Body, said: "We are honoured that IAF has accredited the ABAC® Center of Excellence Limited for the scope of ISO 37001:2016 Anti-Bribery Management System. We know this anti-bribery management standard is critical for any organisation seeking to prevent bribery, demonstrate "adequate procedures", and stay in compliance with new and emerging laws and legislation."
Contact ABAC® Center of Excellence Limited
Huma Khalid
Scheme Manager
e: huma.k@ABACgroup.com
t: +44 777 652 4355, +971 521 042 433