ACFE released their 2020 Report to the Nations, the latest in ACFE global studies on the costs and effects of occupational fraud (i.e., fraud committed by individuals against the organisations that employ them). ACFE's 2020 global study examined 2,504 cases of occupational fraud reported from 125 countries throughout the world—including 127 cases that occurred in the Middle East and North Africa. This supplemental report focuses more closely on these 127 cases, providing a deeper view into the ways that these frauds were perpetrated, the means by which they were detected, the demographic characteristics of the victim organisations, the profiles of the perpetrators, and the results of the cases after the frauds were discovered.
fraud.
11th edition of the largest global study on occupational fraud
2,504 real cases of occupational fraud
Data from 125 countries
23 major industry categories included
Explores the costs, schemes, victims and perpetrators of fraud
View Report HERE!
ACFE report is can act as a guideline to anti-fraud professionals and organisations throughout the Middle East and North Africa as they design and implement their programs to protect against the harms of occupational. Learn how fraud is committed and the most effective ways to detect it. Identify fraud losses at global, industry and organisational levels. Discover how organisations respond when occupational fraud has been identified.
Prove That Your Business is Ethical with our FREE HEBA (worth USD 45000)
Complete our FREE Highest Ethical Business Assessment (HEBA) & evaluate your current Corporate Compliance Program. Find out if your organisation's compliance program is in the line with worldwide Compliance, Business Ethics, Anti-Bribery and Anti-Corruption Frameworks. Let ABAC®-Malaysia experts prepare a complimentary gap analysis of your compliance program to evaluate if it meets "adequate procedures" requirements under UK Bribery Act, DOJ's Evaluation of Corporate Compliance Programs Guidance and Malaysian Anti-Corruption Commission.
TAKE THE SURVEY NOW!
Demonstrating "Adequate Procedures" with ISO 37001 ABMS
As the international outcry on bribery and corruption practices continues to tighten its grip around rogue players in the private and public business sectors, global organisations continue to ramp up their efforts to develop effective frameworks to prevent, detect and report bribery and corruption. And by fortifying their anti-bribery management systems, such organisations are further helping their cause as such systems can play a pivotal role in establishing "adequate procedures" as a compliance defence in the event of a bribery accusation. Adequate procedures is a term made popular through the UK Bribery Act of 2010, which poses the potential of a company avoiding liability for failing to prevent bribery if that organisation can demonstrate sound and established policies and procedures that deter individuals (inside and outside of the organisation) from partaking in questionable or corrupt conduct.
A key challenge, though, is that "adequate procedures" takes on different meanings, depending on what country or jurisdiction one may reside.  Further, most enforcement agencies and government authorities offer little guidance that pinpoints what exactly "adequate procedures" means when considered as a possible defence in a legal proceeding. Consider two international legislative provisions that offer "adequate procedures" as a possible legal defence consideration along with the most recent National Anti-Corruption Plan of the Malaysian Government, and discover how a newly adopted international standard can offer multi-national organisations specific guidelines in developing a globally accepted anti-bribery management system that may support most "adequate procedures" defences.
There is a strong likelihood that ISO 37001 Anti-Bribery Management System will continue to set the pace for a globally recognised "adequate procedures" standard for corporations embroiled in corruption litigation proceedings. But for now, the most powerful "insurance" tool that public and private sector organisations can use in their defence strategy is ISO 37001 ABMS certification.
Read More on "Adequate Procedures"
Demonstrating "Adequate Procedures" through ISO 37001 Certification
ISO 37001 Anti-Bribery Management System is an internationally accepted standard that specifies the procedures by which an organisation should implement in preventing bribery while detecting and reporting any bribery incident that occurs. The standard requires organisations to implement these procedures on a reasonable and proportionate basis according to the type and size of the organisation, and the nature and extent of bribery risks faced. It applies to small, medium and large organisations in the public and private sector and can be implemented in any country. Though it will not provide absolute assurance that bribery will completely cease, the standard can help establish that the organisation has in place reasonable, proportionate and adequate anti-bribery procedures.
ABAC® Center of Excellence Limited is fully accredited as a Conformity Assessment Body (Certification Body) to assist your organisation in attaining ISO 37001 certification through a thorough bribery risk assessment and audit covering the entire scope of the standard The audit methodology is evidence-based, meaning any issues raised will be confirmed through adequate evidence that the ABAC® Certification team has discovered during the audit. Auditing techniques take a risk-based approach to examining your organisation's Anti-Bribery Management System (ABMS), and the ABAC® Certification team will increase the scale of the investigation if they determine that a specific process presents on a higher risk side.  Factors such as Impact, Negligence, Minor, Major, and Critical are taken into consideration during the audit.
A separate audit method is a process-based approach where the ABAC® Certification examines the organisation's processes while considering the interaction between those processes.  Finally, there is a sampling-based audit approach where ABAC® Certification incorporates an appropriate sampling plan utilising samples from different ABMS processes to conclude and support the audit findings and results.
The audit is extremely thorough in its approach, which results in accredited certification for the scope of the ISO 37001 Anti-Bribery Management System.  Because of the standard's international acceptance and the thoroughness of the audit process, such certification can provide a valuable safeguard in demonstrating an "adequate procedures" compliance defence in cases posing a liability for a company's failure to prevent bribery. Indeed, from an FCPA perspective, certification may provide tangible evidence that a compliance program was in place at the time of the alleged bribery actions. And from a UK Bribery Act perspective, the certification could provide the company with tangible prima facie evidence presented by an accredited certification body attesting to the establishment and effectiveness of the organisation's compliance program. Notably, per Section 17A of the Malaysian Anti-Corruption Commission, the Prime Minister's National Anti-Corruption Plan 2019-2023 has declared ISO 37001 certification a requirement for companies operating in Malaysia.
Read More on ISO 37001 Certification
Who is ACFE?
The ACFE is the world's largest anti-fraud organization and premier provider of anti-fraud training and education. Together with more than 85,000 members, the ACFE is reducing business fraud worldwide and inspiring public confidence in the integrity and objectivity within the profession. Learn more.
ABAC® Center of Excellence is an independent certification body powered by CRI Group. ABAC® offers a complete suite of services and solutions designed to educate, equip and support the world's leading business organisations with the latest best-in-practice risk & performance assessments, systems improvement & standards certification. Find out more about ABAC®!
ABAC® programs protect your organisation from damaging litigation & safeguard your business in the global marketplace by providing certification & training in internationally recognised ISO standards, such as ISO 37001 Anti-Bribery Management Systems, ISO 37301 Compliance Management Systems and ISO 31000 Risk Management Systems.
Based in London, CRI Group works with companies across the Americas, Europe, Africa, Middle East and Asia-Pacific as a one-stop international Risk Management, Employee Background Screening, Business Intelligence, Due Diligence, Compliance Solutions and other professional Investigative Research solutions provider. We have the largest proprietary network of background-screening analysts and investigators across the Middle East and Asia. Our global presence ensures that no matter how international your operations are we have the network needed to provide you with all you need, wherever you happen to be. CRI Group also holds BS 102000:2013 and BS 7858:2012 Certifications, is an HRO certified provider and partner with Oracle. Contact CRI Group today for further information on how CRI Group can help your business.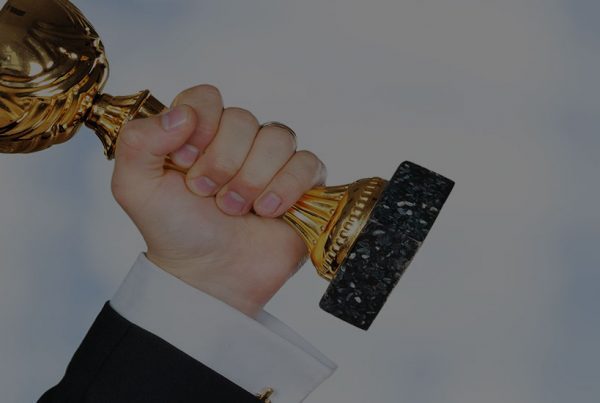 Incorporating ESG Compliance into management makes companies more profitable "Customer and supply chain pressures are now driving the message of ESG Compliance down the supply chain of organisations, requesting a…