Whistleblowing Webinar | 29 October 2021 (Friday) | 10 am – 12 pm Malaysia Time
Whistleblowing has the common fallacy of being referred to as the act of a whistleblower who informs, reports or discloses on an individual or organisation transmission of any illicit activity which may harm the interests of stakeholders; it should be noted that whistleblowing has also emerged in the mainstream corporate culture and the essential roles in leading today's modern corporations to enforce effective whistleblowing policy within their compounds of governance.
Despite the importance of implementing a whistleblowing framework, many organisations choose to overlook it or not invest as much time into implementing the framework into everyday working life and this can have dire consequences on the morality of the organisation against its competitors, the financial gains and aspirations of the organisation as well as the employee ethical code of the internal structure. How should you go about addressing this situation?
ABAC® Center of Excellence will be hosting a free webinar on Friday 29th October 2021 to discuss how to implement and successfully carry out the duties of a whistleblower. Whistleblowing is integral to an ethical and moral working environment and over the years, there have been many instances that have led to the loss of reputation, monetary gain and expansion for many corporations.
Infamous corporate governance cases, such as Enron and WorldCom, have enticed the spotlight of corporate citizens to the issue of poor, yet ineffective, sound governance practices incorporate strategies; as a result, the momentum of implementing and performing sound governance practices by the world national bodies, government agencies, and business community has been triggered.
One of the significant practices that must be highlighted in promoting sound governance in a corporation's actions will unquestionably be the whistleblowing act; this act is embraced and encouraged in the workplace. In support of corporate governance, a myriad of concepts, principles, legislative acts, and codes as well as good practices have been integrated and coagulated, ultimately serving as an excellent benchmark for modern corporations in utilising them in their actual governance practices. In this webinar, we will discuss a topic relating to whistleblowing in the workplace and how adopting ISO 37002:2021 Whistleblowing Management Systems help improvise the organisation whistleblowing mechanism.
WATCH THE RECORDING
An exclusive additional topic of discussion "Building a better whistleblowing mechanism by adopting ISO 37002:2021"; is Whistleblowing important to a safe and ethical corporate culture?
Good governance in any organisation involves demonstrating accountability and fostering a "speak up" culture. A new ISO standard for Whistleblowing has just been published to address the importance of having a secure and effective way that employees can report concerns about wrongdoing. The ISO 37002:2021 Whistleblowing management system is   non-sector-specific and can be used by organisations of all sizes, including SMEs and international operations. The aim of the ISO 37002:2021 is to guide organisations with implementing, managing, evaluating, maintaining, and improving a robust and effective management system for Whistleblowing into their corporate culture. Read up on the standard before the webinar here.
Following the three principles of trust, impartiality and protection, the standard covers the identification and reporting such concerns and how they are assessed and addressed. The use of these three principles within the governing framework will aid in reducing or averting potential losses while certifying compliance with governmental guidelines, legal policies, and social commitments.
Look at it this way; suppose a corporation has its whistleblowing policy situated in place. The straightforward and secure disclosure network has been determined within its compound – a robust whistleblowing policy will substantially weaken the chances of misconduct or delinquency. This is because all transgressions can be swiftly uncovered and exposed under such a policy with the whistleblower, in turn, receiving legal protection to steer clear of any damaging action, guaranteeing the most crucial sound governance and safeguarding all shareholders' interests.
When such a framework is implemented in the workplace, it acts as an encouragement to concede and report transgressions within the working environment, thus creating a more ethical and safe working environment for the interior and exterior personnel of the organisation as well as other third-party members and stakeholders.
WATCH THE RECORDING
Here at ABAC®, we aim to use our events as a means of educating corporations as well as opening the path to receiving tailored advice which is beneficial to every individual corporation in the long run. In this specific webinar, we intend to discuss the following:
Definition of whistleblowing
The benefits of encouraging whistleblowers in the workplace
Laws to promote and protect whistleblowers in Malaysia
Issues concerning whistleblowing in Malaysia
Can whistleblowers help to improve corporate governance?
Whistleblowing and sound governance
The need for whistleblowing policy in the workplace
Suggestions to formulate internal whistleblowing policies for companies
Strengthen whistleblowing mechanism by adopting ISO 37002:2021
We believe that knowledge is a power which is why we want to open such a discussion of a topic relating to whistleblowing in the workplace and how adopting ISO 37002:2021 Whistleblowing Management Systems can help to enhance an organisations whistleblowing mechanism. Our aim is to educate, equip and support the world's leading organisations with the latest best-in-practice risk and performance assessments, systems improvement and standards certification.
Be sure to take advantage of this free opportunity to educate yourself from the leading sources and to have any of your queries and confusions answered by our speakers this Friday, October 29th 2021, 10 am – 12 pm Malaysia Time.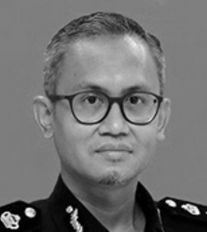 Tuan Haji Mohd Nur Lokman Samingan
MACC Senior Assistant Commissioner & Head Private Sector Branch Community Education Division
Senior Assistant Commissioner & Head Private Sector Branch Community Education Division MACC Mohd Nur Lokman Bin Samingan read law at the International Islamic University of Malaysia from 1999 – 2002, later joining the Malaysian Anti-corruption Agency (now MACC Malaysia) in 2005. He has vast experience as an investigator and a prosecuting officer from 2005 – 2014. He is currently attached to the Community Education Division of the Malaysian Anti-Corruption Commission (MACC) as the head of the Private Sector Branch. He engaged business entities, corporations and private companies in cultivating anti-corruption awareness.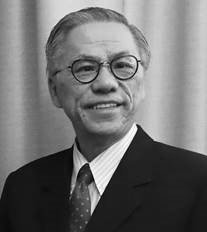 President – Association of ABMS Practitioners Malaysia
Dr KM Loi has been appointed as the Vice Chair of ISO/PC 278, a Project Committee which was responsible for the design and development of ISO 37001:2016 – Anti-Bribery Management System (ABMS) standard and as an expert in ISO 37002:2021 – Whistleblowing Management Systems: Guidelines. Dr KM Loi, with a long-standing background in anti-corruption advocacy work since 2000, he has served as Deputy President (2015-2017) and Secretary-General (2013-2015) of TI-Malaysia and a Vice Chair of UNCAC Coalition (2015-2017). He is also the UNDP PSAG Advisor for Fair Business Environment (2018-2022).
Top Management (including Risk, Quality, Health, Safety and Environment Management)
Compliance and Ethics manager and officer
Legal Practises and Counselling
Internal Audit0r
Internal Controller
Finance manager and officer
Supply Chain manager and officer
Procurement manager and officer
Operations manager and officer
ABOUT THE ORGANISER:
ABAC®-M was created to educate, equip and support the world's leading business organisations with the latest in best-practice due diligence processes and procedures, providing world-class anti-bribery and anti-corruption, compliance and risk management solutions to organisations seeking to validate or expand their existing compliance frameworks to maintain a competitive edge in the world marketplace.
Build trust. Ensure compliance.
ABAC® Center of Excellence is an independent certification body, powered by CRI Group. ABAC® offers a complete suite of services and solutions designed to educate, equip and support the world's leading business organisations with the latest best-in-practice risk and performance assessments, systems improvement and standards certification. ABAC® programs protect your organisation from damaging litigation and safeguard your business in the global marketplace by providing certification and training in internationally recognised ISO standards, such as ISO 37301 Compliance Management Systems, ISO 31000 Risk Management Systems, ISO 37001 Anti-Bribery Management Systems, ISO 37000 Governance of Organisations and ISO 37002 Whistleblowing Management Systems. Its ISO 37001 Certification services are accredited by the United Kingdom Accreditation Service (UKAS CB number: 10613), making it the leading certification body specialising in anti-bribery management.
ABAC® operates through its global network of certified ethics and compliance professionals, qualified auditors, financial and corporate investigators, certified fraud examiners, forensic analysts and accountants.